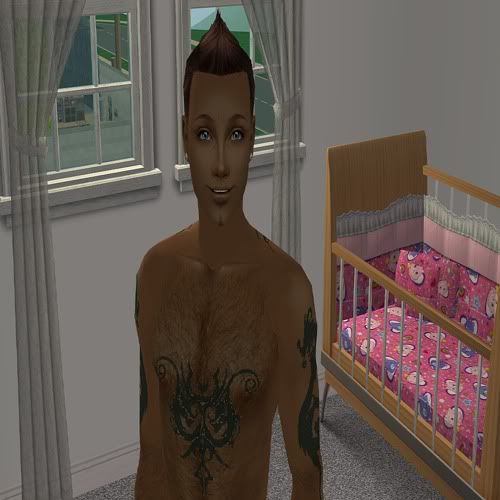 Family Status:
Married to Charity Pace; one daughter, Jordyn Pace
Vital Stats
: Brown hair, blue eyes, tattoos
Birthday:
April 1, 1992; Aries
Parents:
Sharon Morris, Eric Pace
Siblings:
None
Likes:
Running businesses, motorcycles, fast cars
Dislikes:
Disloyalty, cologne, overly happy people
Best Feature:
Smile
Background:
Derick James Pace was born on April 1, 1992 to Sharon Morris and Eric Pace. Sharon and Eric had only been seeing one another for three months when she became pregnant. Eric, who was involved heavily in selling drugs, decided that he would not be a good father and left Sharon to raise Derick on her own. Not very close to her family, Sharon struggled to take care of Derick on her own while keeping him away from the dangers of the neighborhood in which they lived. Despite her best intentions, a teenage Derick became involved with a local drug dealer. Unwilling to tolerate his behavior, Sharon kicked Derick out when he was 16 years ago. He received assistance from the leader of the group he worked for, a loan with unrealistic interest. Derick decided at age 18 that he no longer wanted to deal drugs and wanted to move on to more lucrative ventures. Seeing him as disloyal, the leader of his group warned Derick that he would regret it if he left. Stubborn, Derick decided to leave anyway. A few months later, his mother was killed in a drive by shooting. Though he knew who was responsible, Derick couldn't go to the police. He decided to take matters into his own hands and took the life of the man he knew killed his mother. Derick then fled his old neighborhood, roaming from city to city until settling down in LaQuest Beach when he was 31 years old. Determined to never work under someone again, Derick started his own enterprise of helping important people launder money. To legitimize his earnings, he opened a club, The Black Door, in the basement of a home he shared with then lover, Tessa Gunner. Derick developed feelings for Tessa and snapped when he found out she was sleeping with another man. He brutally beat her other lover and shut down the club. He later opened a separate club, ZaZu, of which he was the sole owner. It was at ZaZu that he met Charity Jones. The two moved in together in 2032 and after 6 years together, the couple welcomed their first child, a daughter named Jordyn. A few months after her birth, Derick and Charity were married. The two now live in downtown LaQuest Beach. Derick still owns and operates ZaZu, but he has recently given up his money laundering business. He hopes to have more children with Charity one day.
Collage